Slide Man Slim & Penny Hanna
Slim and Penny play a variety of music together, much of it jazz flavored instrumentals featuring Slide Chromatic Harmonica and Double Bass. When the opportunity arises, they enjoy performing in the cool California ocean breeze throughout the summer months at outdoor locations in Aptos. Currently they can be found woodshedding, composing, arranging, and recording in their modest project studio.
Penny and Slim have been musical collaborators for a very long time. It all began in California, winter of 1973, when Penny was chosen as the new bass player for
The Oso Family
, a hippie Western Swing band that had just moved to Oakland. Slim, still a teenager, was their lead guitar player. It was in The Oso Family that the two became fast friends.
They played music together daily, singing Ernest Tubb / Loretta Lynn duets and gigging with the Oso Family all around northern California in interesting and quirky places, including hippie beer halls, C & W clubs, mob joints, gay bars, county fairs, bowling alleys, officer's clubs, and pool halls.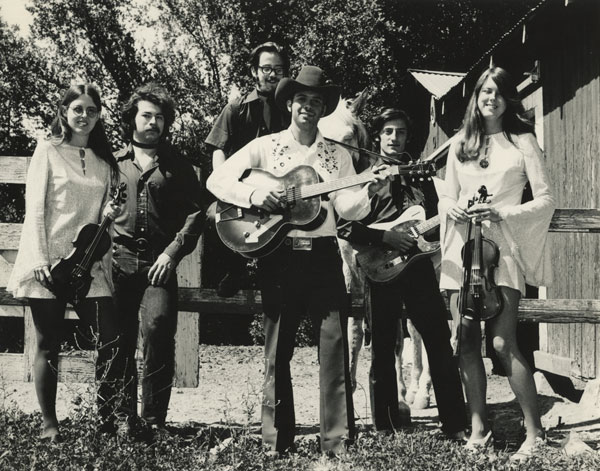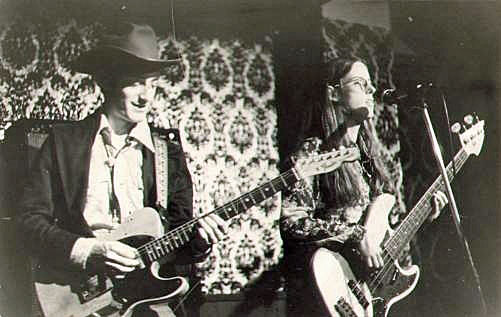 ×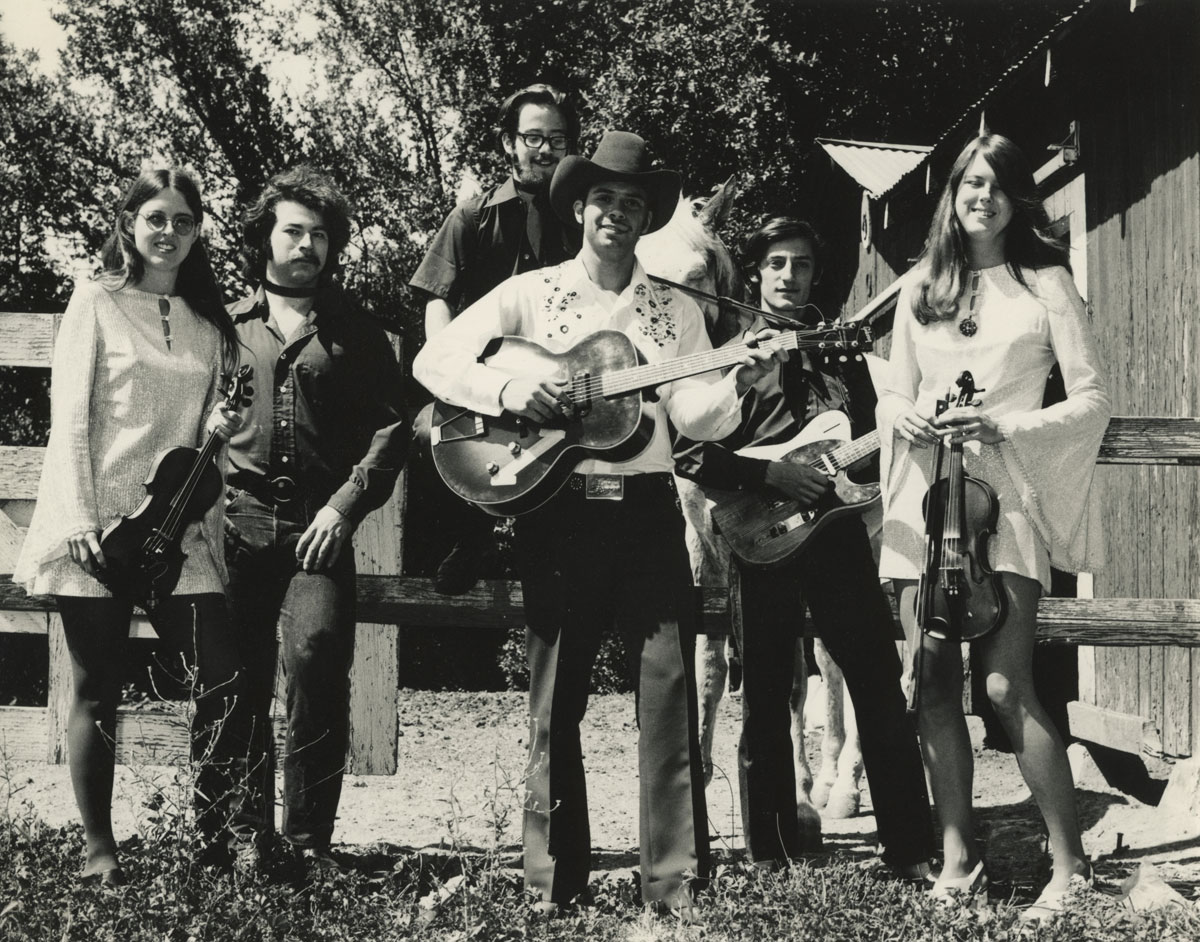 The Oso Family, New Almaden, CA. 1975, L-R: Penny Hanna, Whitney Eisenwinter, Carl Creeger, Marty Obin, Slim Heilpern, Maggie Reynolds
×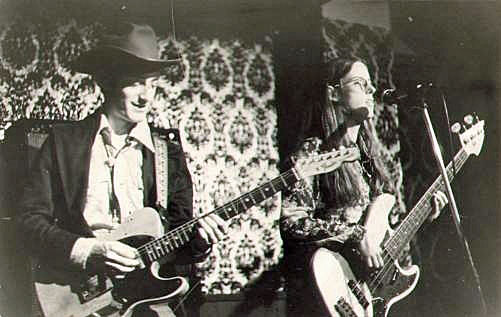 Slim & Penny at Ralph's Showplace, Oakland, CA - 1973
In 1974, the band regrouped and relocated to Austin, Texas as
The Reynolds Sisters and the New Oso Band
, where they toured extensively throughout the southwest. Over the next few years they worked with some terrific Austin musicians and fell in love with jazz and R & B music.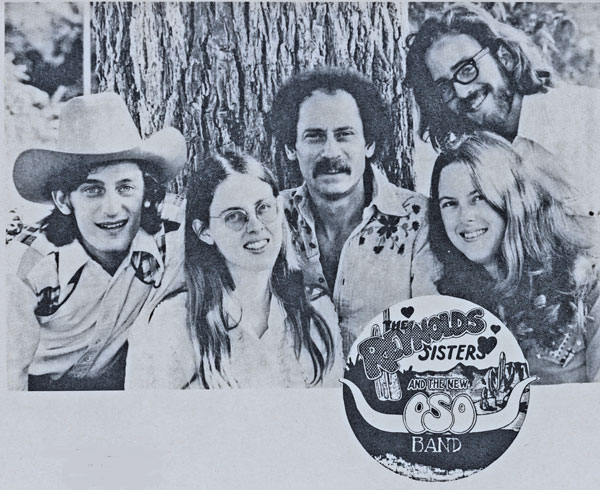 ×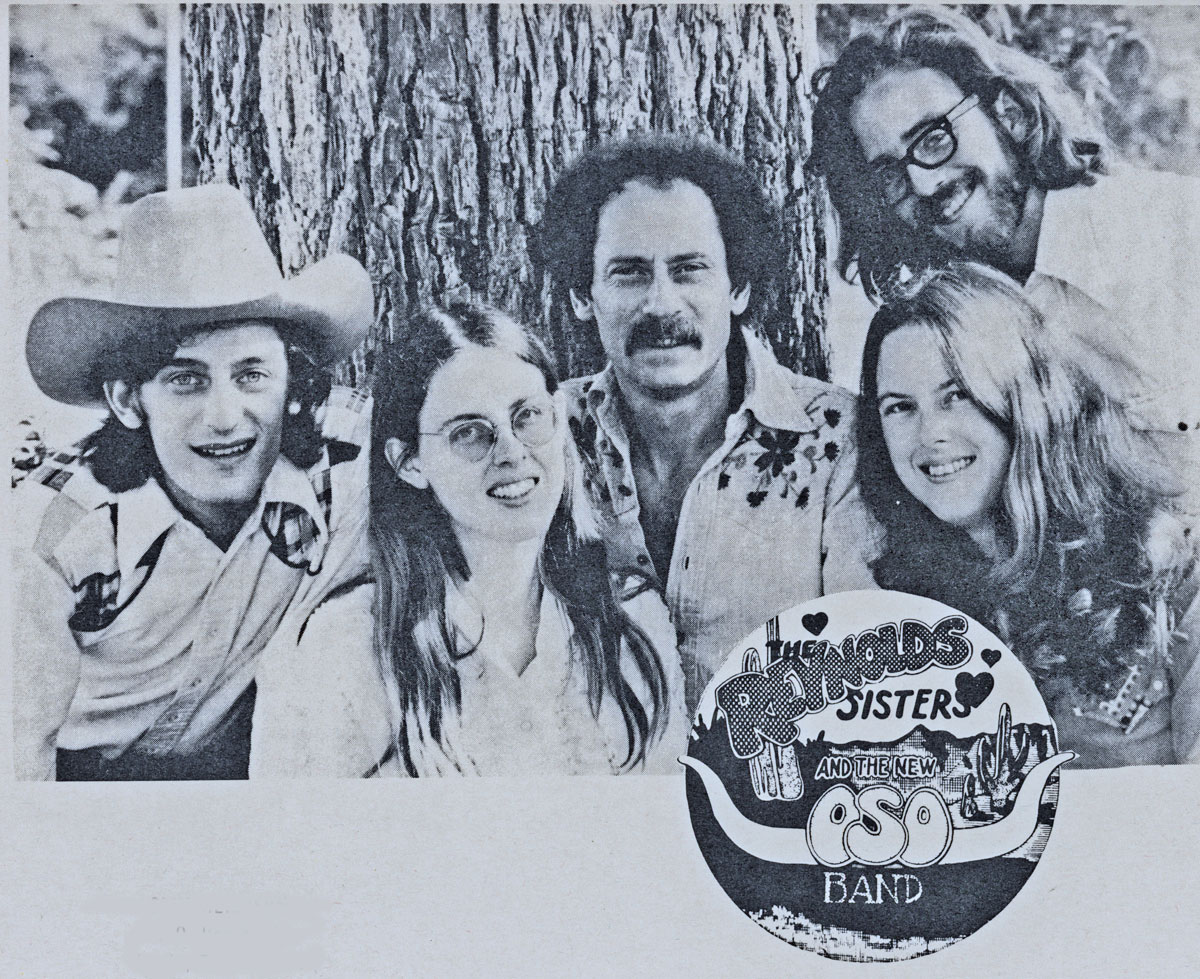 The Reynolds Sisters and the New Oso Band, Austin Tx. circa 1975. L-R: Slim, Penny, Billy "Shorty" Marshal, Maggie Reynlods, Carl Creeger
With the dissolution of the band in 1978, Penny and Slim decided to take a shot at "lounge music" — one of the few avenues available if you actually wanted to make steady money in music without being famous.
They moved to New York, learned to (among other things) play the drums with their feet and familiarized themselves with the pop repertoire of the day. This actually turned out well and led to many years of steady work touring the country playing high-end resorts and hotels as the duo
Deuce
.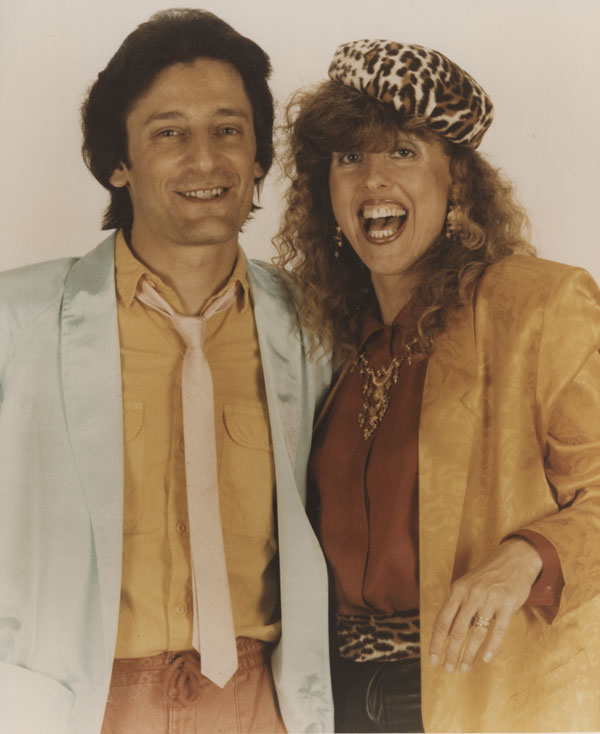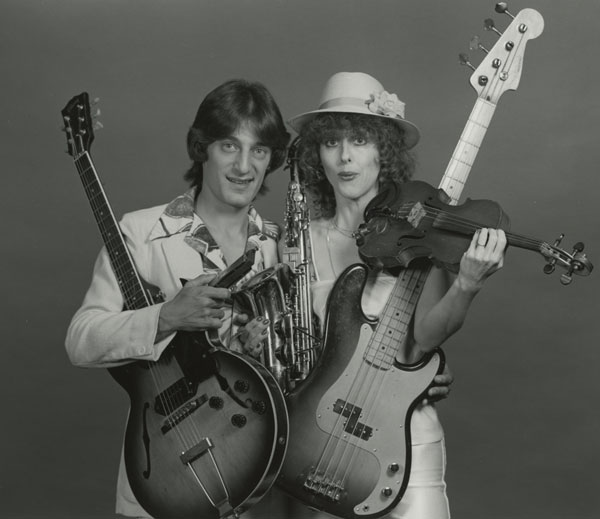 ×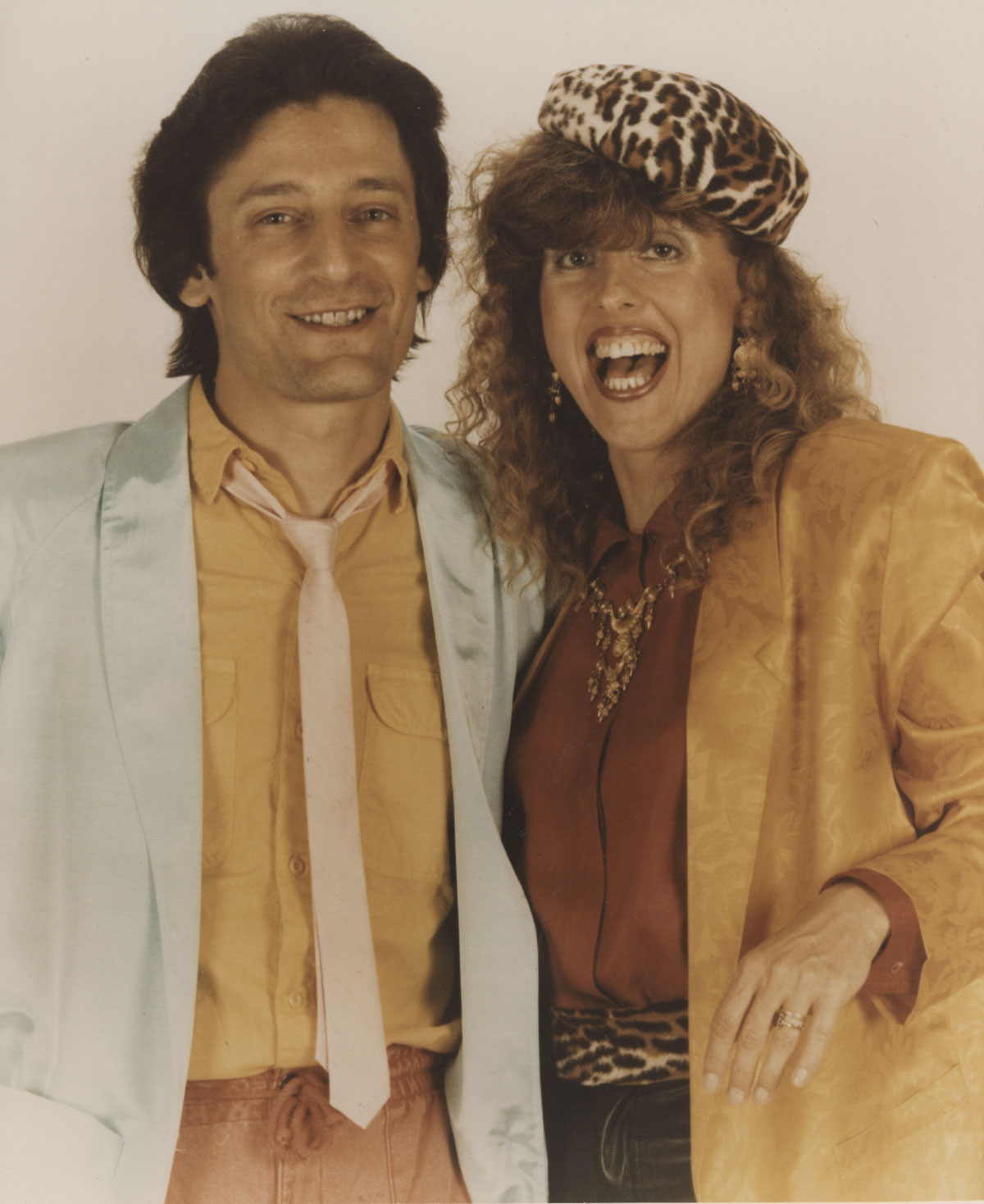 Deuce circa 1987
×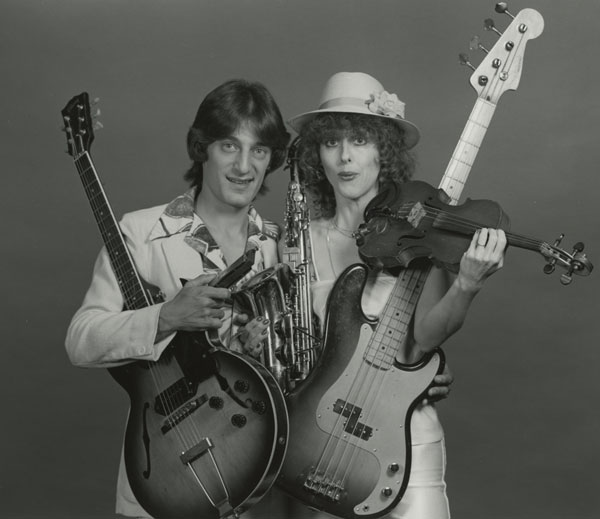 Cover photo for the Deuce LP "Ballad of Slim O. and Penny Bill", Deerfield Beech, FL, 1980
Along with steady work came the means to acquire a bit of recording equipment, and so began the ever-evolving project studio which they dedicated to capturing Penny's rapidly growing body of original songs. In the mid-1980's the advent of MIDI-controlled synthesizers radically transformed what could be accomplished in a small studio. They dove right in, not only in the studio, but they brought computers and synths to the stage before this was common practice.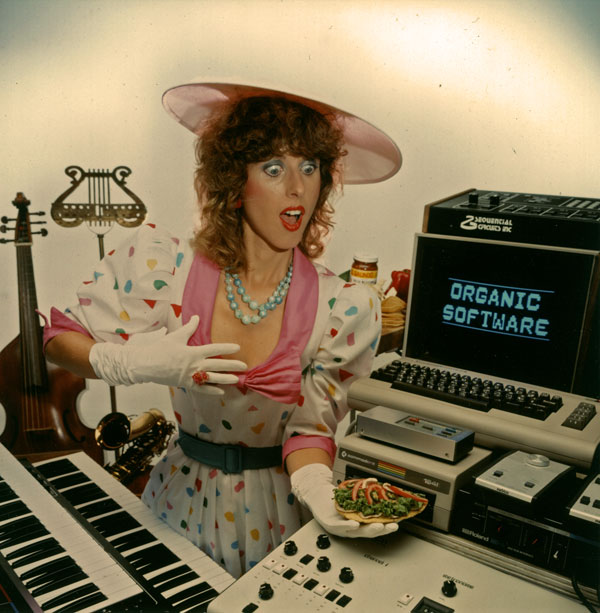 ×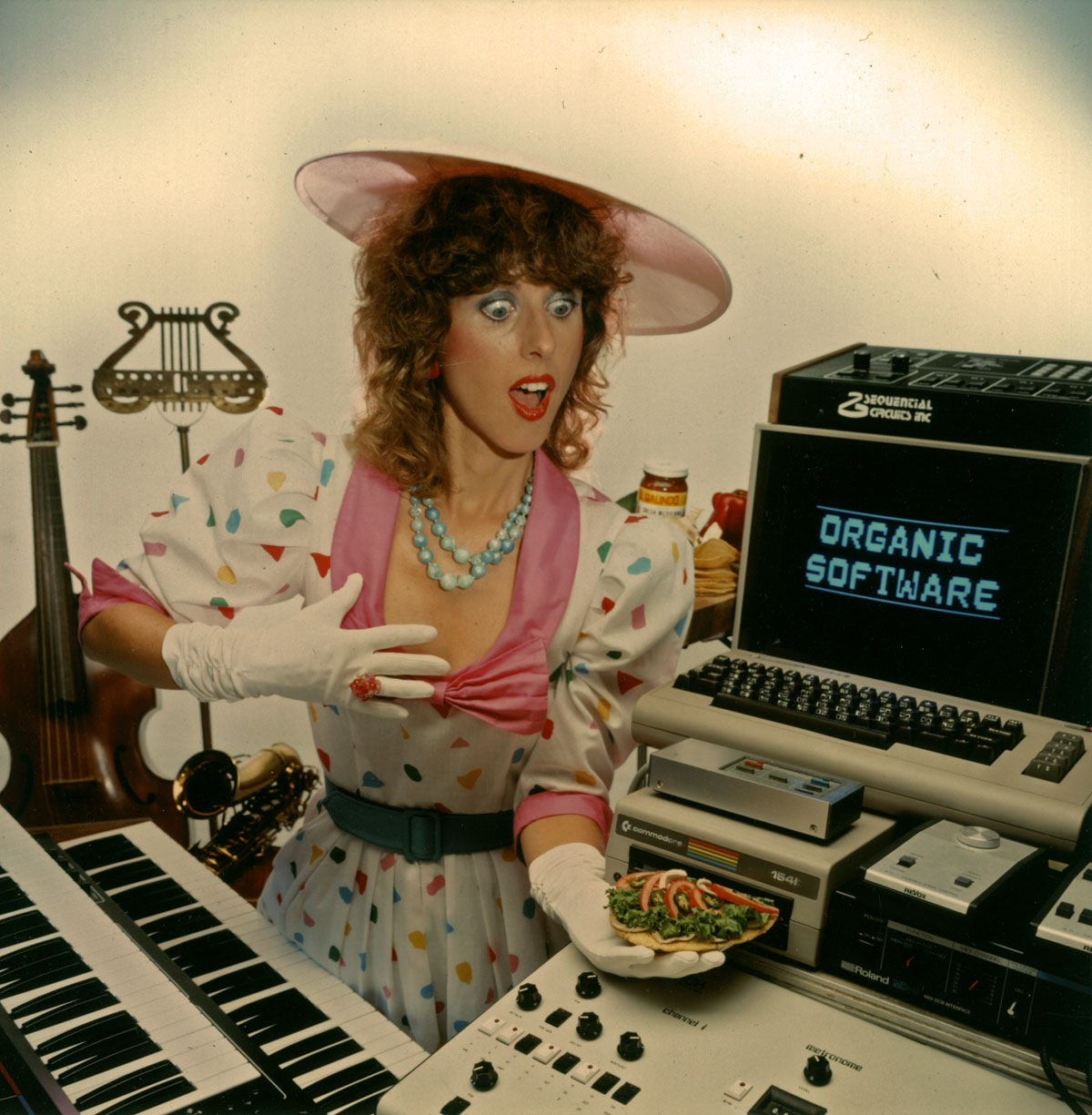 Cover photo for the "Organic Software" album, Austin, Tx. 1985
As the 80's gave way to the 90's, the live music amenity offered by top hotels and resorts gave way to Karaoke and sports bars. The better gigs were all drying up. Slim and Penny took the opportunity to get off the road and eventually made their home back in Northern California where it had all begun for them. No longer dependent on the hospitality industry for their financial needs, they again were making music strictly for the joy and stimulation it brings.

Their current duo is no longer focused on the hits of the day but instead on groove, craftsmanship, and beauty. When playing, they project a natural ease with each other and the music reflecting their 40+ years of partnership.
They released their first CD "Topsy Turvy" in 2007.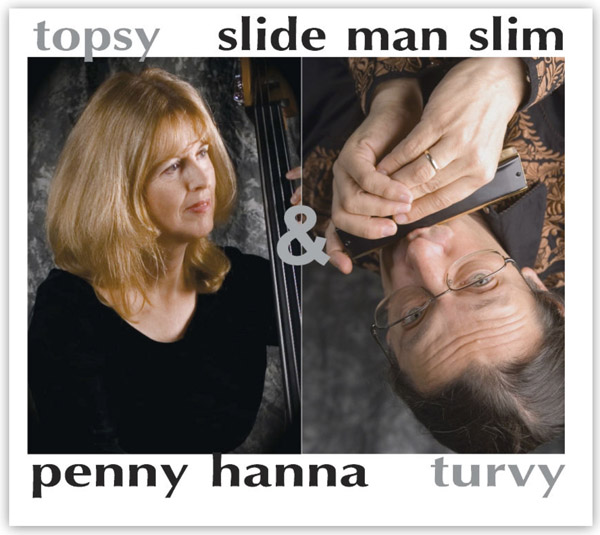 ×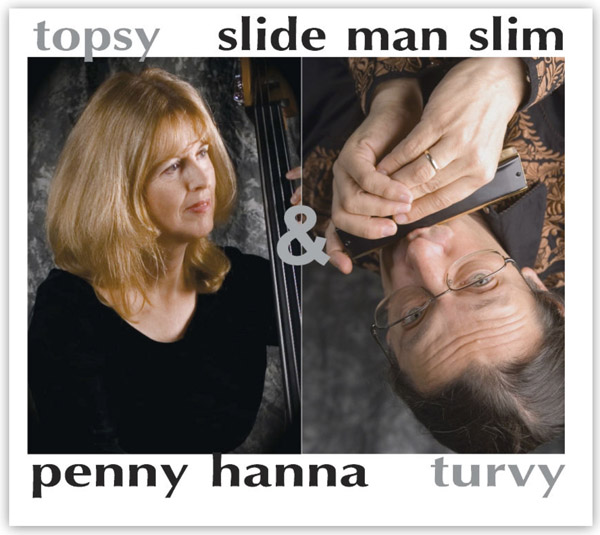 Another CD "Procrastination" was released in 2016.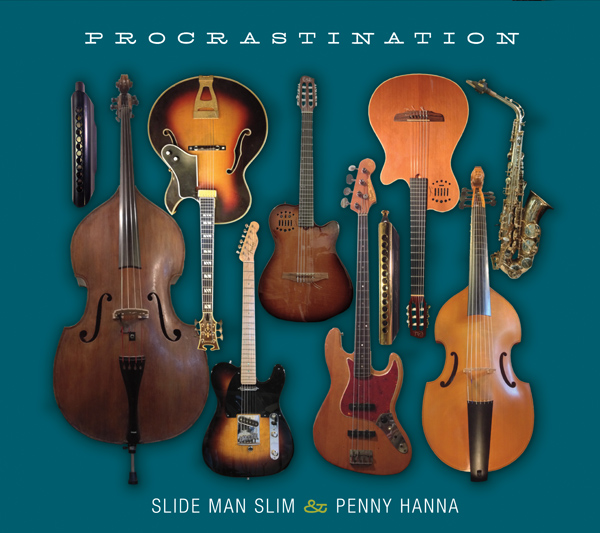 ×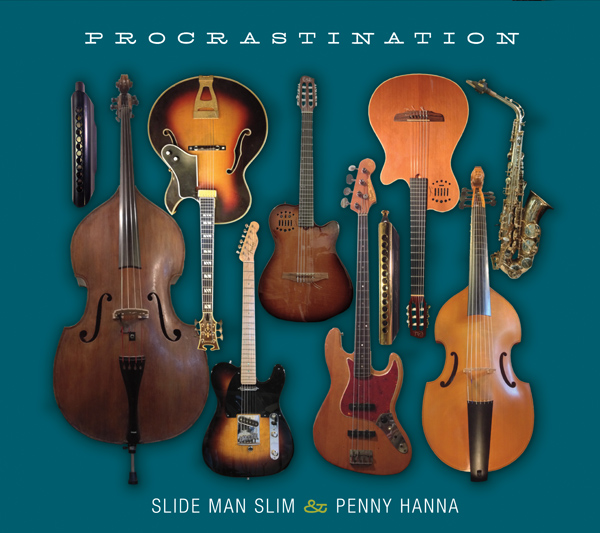 'Procrastination' is our second Slide Man Slim & Penny Hanna album and includes nine original tunes as well as one cover.
We released "The Birthday Sessions" CD in 2021.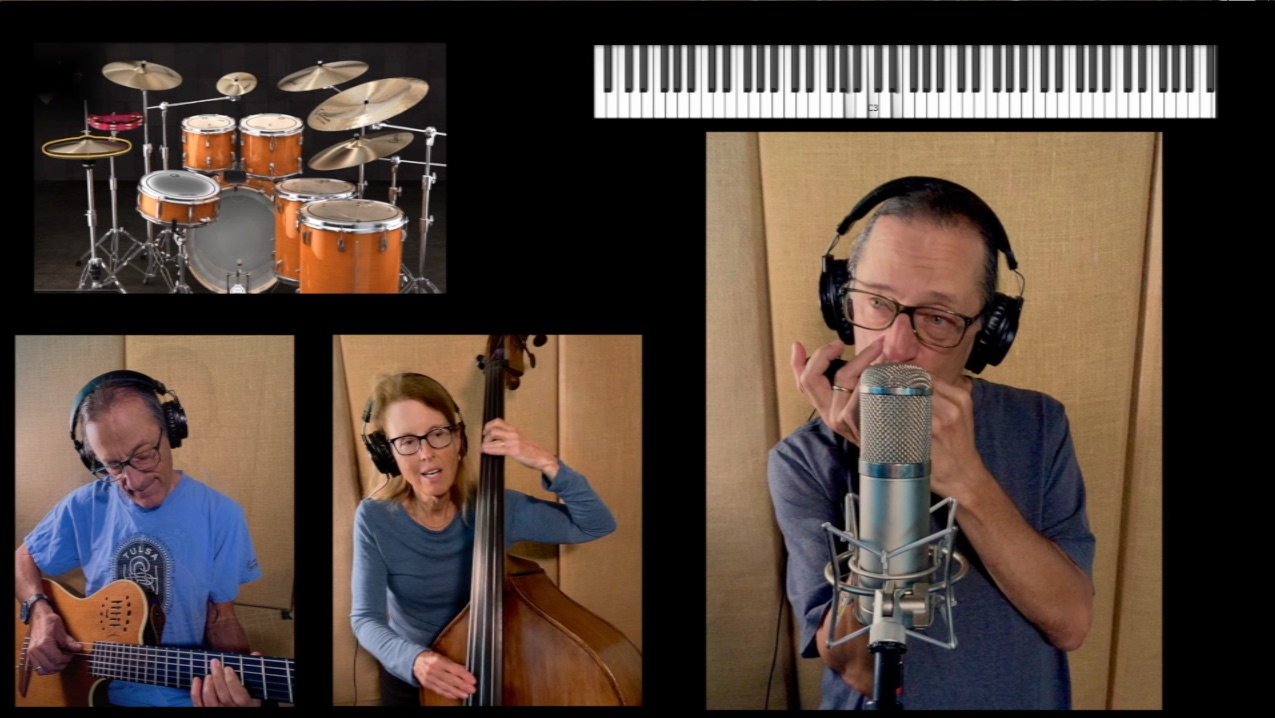 ×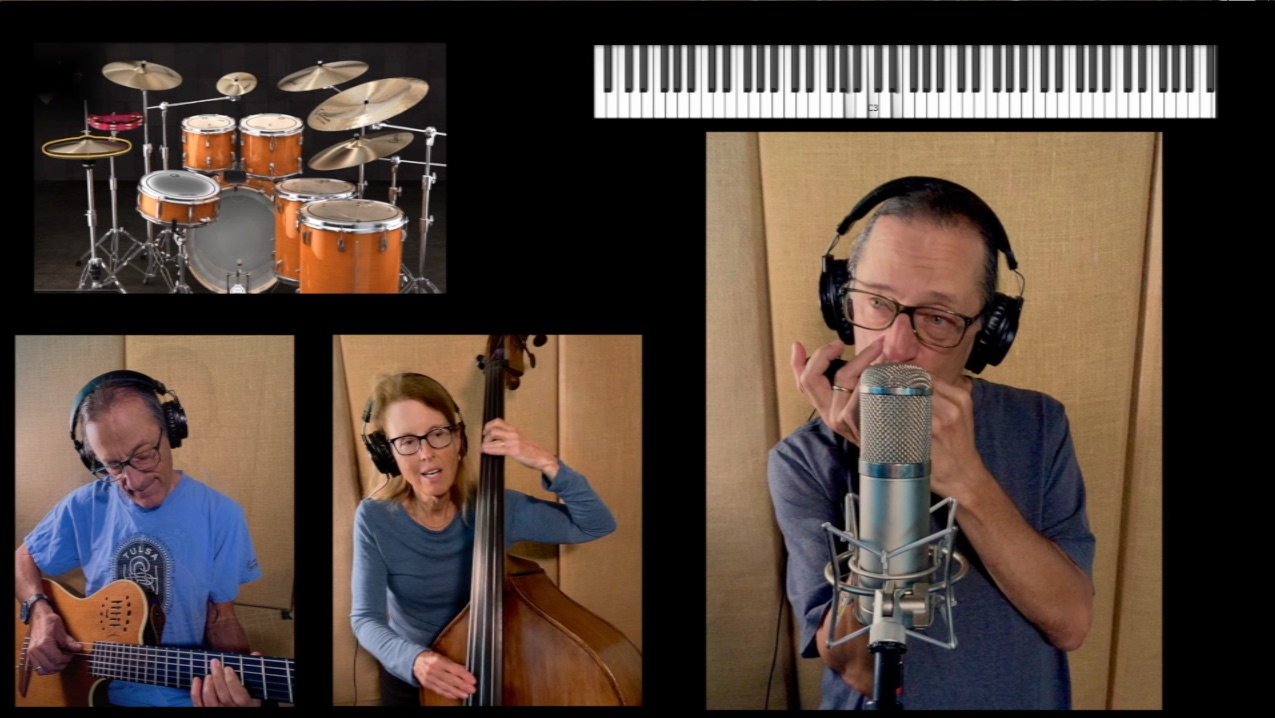 Screenshot from the "Words Can't Explain" video.
You can listen to any of these albums in their entirety along with our latest singles and videos on our
Music Page
, where you can also find details for purchasing the CDs. The CDs can also be streamed via any of the popular streaming services (Apple Music, Spotify, YouTube, Amazon, etc...).