Organic Software: Penny Hanna's Pop Tunes from the 1980's
Over a three year period beginning in 1985, Ms. Hanna penned and recorded three albums worth of pop tunes under the "Organic Software" banner. These recordings were done in our home project studio using what was in the 1980s the latest computer-controlled synthesizer technology along with semi-pro multi-track tape machines. Penny would write the tunes and author the basic MIDI tracks and then hand them over to Slim for further enhancement before laying down the vocals and other instruments. Back then we got as far as the album cover but unfortunately none of these albums ever made it to vinyl -- so we just sold cassette versions at our gigs. There's some terrific (if somewhat dated) material here, so please give a listen...

We're currently in the process of remastering and re-releasing all of these recordings. We're starting with Organic Software Volume 3 "Often Running", originally released in 1988. You can listen to or download it from this page as well as stream it from any of the popular streaming services.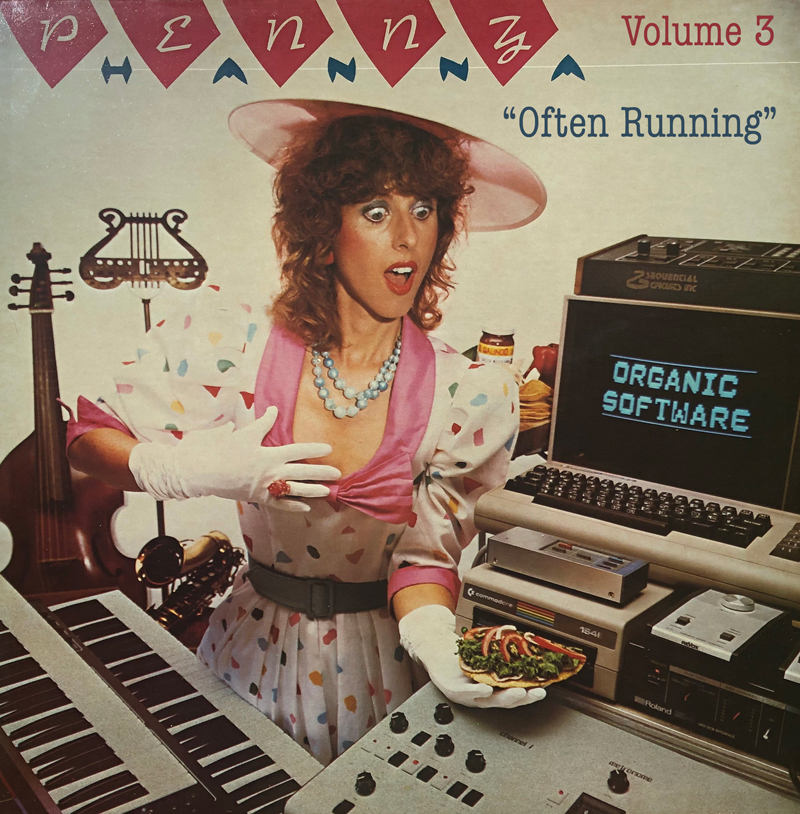 Organic Software Vol. 3 - Often Running
Electric Touch
If I Give You My Heart
Love Rises Up
White Lace & Pink Champagne
Plenty Is Not A Lot
Smoke On The Land
I Hear Thunder
Lover Be Mine
Often Running on Streaming Platforms
Download the "Often Running" album (free)
You can download the entire album (free of charge) at the link below. The download is a 37MB zip file containing all the tunes in MP3 format.

To import into iTunes, decompress (unzip) the file into a new or empty folder (on a Mac, you can do this by simply double-clicking on the zip file in Finder). Then select that folder from iTunes or Music using "Add to Library" from the File menu.

If all goes well, the album will be imported into your iTunes or Music library along with the artist, album, song names, and cover art.
"Electric Touch" Video (with lyrics)
"If I Give You My Heart" Video (with lyrics)