Our latest album (CD release coming soon):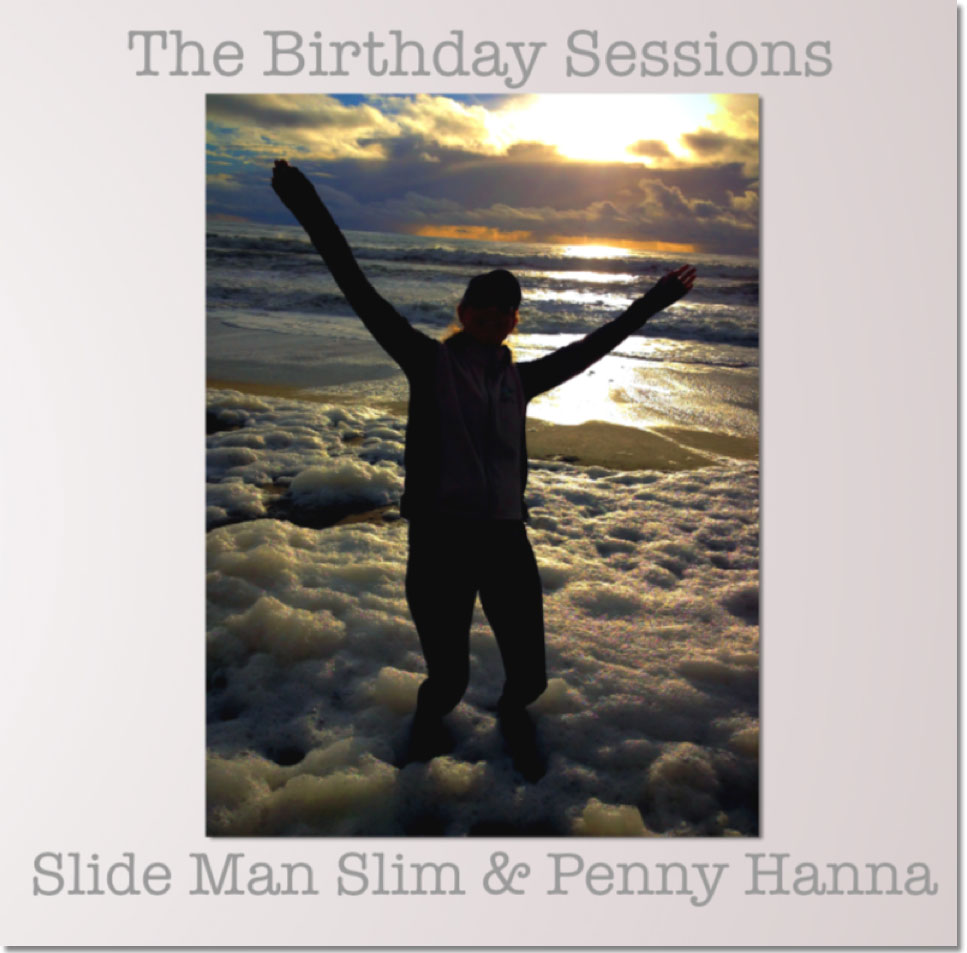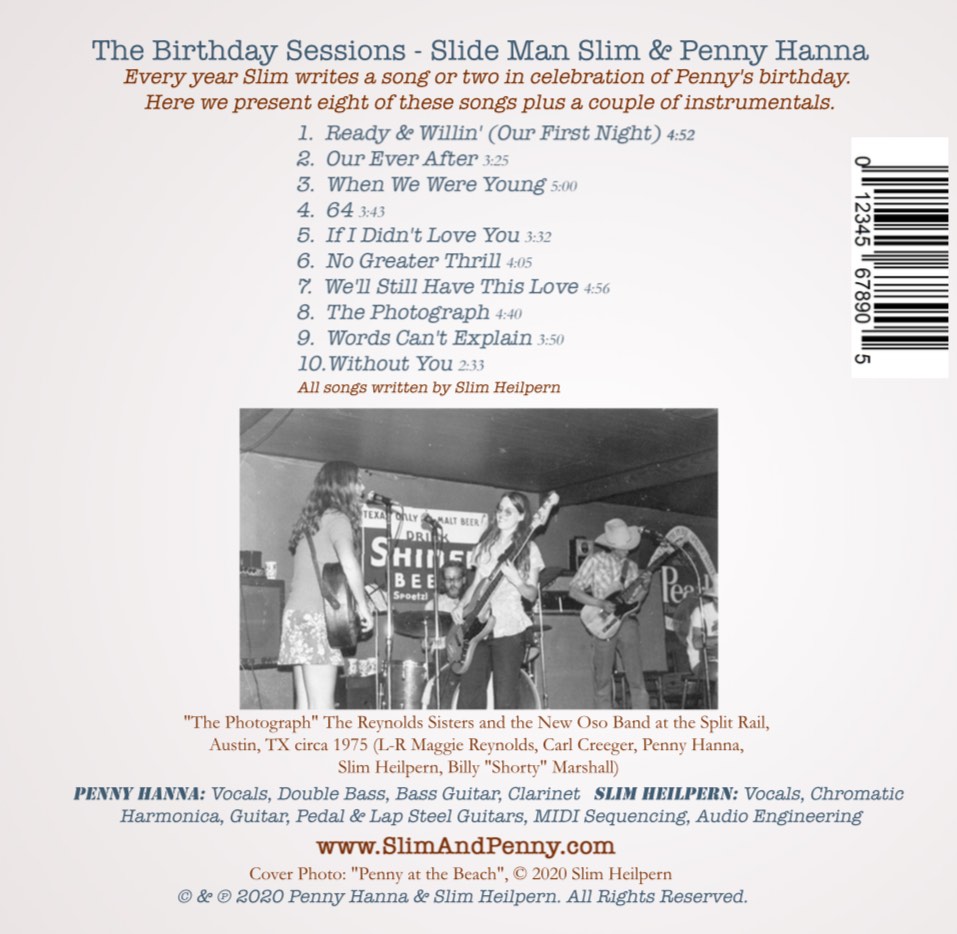 enlarge...
Every year Slim writes a song or two in celebration of Penny's birthday. Here we present eight of those songs plus a couple of recent instrumentals.

We live in a world full of incredible, wonderful music and as is typical of our projects, this album is stylistically diverse, with musical influences including Brazilian, Country, Swing, Jazz and whatever else we've somehow managed to pick up along the way.

While all of these tunes have been posted here before (as they were recorded), they've now all been tweaked, re-mixed, and mastered for the upcoming release on CD (projected for mid-April 2020). The player below contains all of the latest remixed and mastered versions of these tunes.
To Listen to the album:
To listen here (no charge), just click the play button below. Extended liner notes for each track are displayed as it plays:
Slide Man Slim & Penny Hanna - The Birthday Sessions

[Audio playback not supported by this browser]

Ready & Willin' (Our First Night)
Our Ever After
When We Were Young
64
If I Didn't Love You
No Greater Thrill
We'll Still Have This Love
The Photograph
Words Can't Explain
Without You
To Download the album:
You can download the entire album from here (free of charge). The download is a 66MB zip file containing all the tunes in MP3 format.

To import into iTunes, decompress (unzip) the file into a new or empty folder (on a Mac, you can do this by simply double-clicking on the zip file in Finder). Then select that folder from iTunes using "Add to Library" from the File menu.

If all goes well, the album will be imported into your iTunes library along with the artist, album, song names, and cover art.